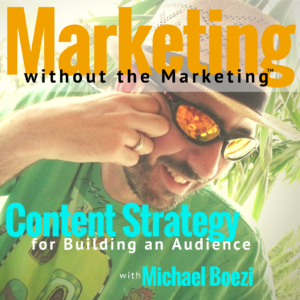 Planning is important to any business, and it's no different in building a content strategy. It's an important business instrument, with a very specific purpose. While there are many definitions of content strategy, I think of it as "using content to connect." There's a lot of nuance around it, but that's really what it is at its most elemental level.
Any resistance that I get to the idea from small business owners is that it can take a long time (yes) and that it's a lot of work (also yes). But here's the thing. It's a part of your business—it's not an add-on. Truly, if it feels "extra," you're probably not doing it right.
Creating a business relies on making connections, whether you are building a product or offering a service. How else are you going to do that as a small player? An ad in your local paper? A radio spot? A billboard? I'm not saying that those strategies can't work, but consumers are different now. They research you online. They find out about your product from their peers. Connectivity means that consumers are not going to make business decisions based solely on what you say about yourself.
It doesn't matter whether your business is B2C or B2B. A content strategy seeks C2C, customers talking with other potential customers about your business. It's the hardest thing to achieve, but the most valuable to you.
This won't happen right away; it will take time. This episode talks about how to work towards it—how to get your content in order so that you start to shift the marketing from you talking about you to customers talking to other customers about you. It's the only way to see rapid, self-replicating growth—and content marketing is the only way to achieve this.