Part 3: Starting a Business Series (A Case Example)
The first few months of your business are incredibly challenging. There's so much you need to learn – and you have to do it quickly. That's where mentors come in.
The right mentors can make an enormous difference to the "learning phase" of your business. They can shorten the cycle, help you identify weaknesses, and see through blind spots.
What makes a great mentor, and more importantly, how do you know who will be the best mentor for you in particular? That's the topic of Episode 122, where I talk about the criteria for finding mentors and models to accelerate the learning process.
Listen to it here or subscribe in Apple Podcasts.
Show Notes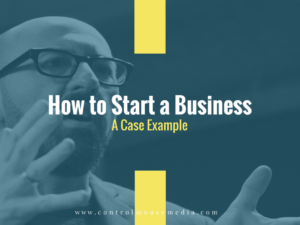 This series is available in video format in the form of a free online course called How to Start a Business: A Case Example. In it, you'll find worksheets, templates, checklists, and other tools that will help you with your own content strategy.
For writers, musicians, and visual artists: I also offer another online course to teach you how to build an audience around your creative work – without being sales-y. It's based on the course that I teach at Emerson College called Fundamentals of Content Strategy. Use this link to get a discount: https://controlmousemedia.com/mwm, or to sign up for a set of free email lessons.
I like to help. I do that for free in my podcast and blog to help small business owners of all types, including writers and other artists. If you are able, fuel my efforts with a cup of coffee!
You can also support this podcast via Patreon.
I also offer inexpensive help in my other online course for writers and other artists, and private one-on-one training too.
Published  by Michael Boezi.