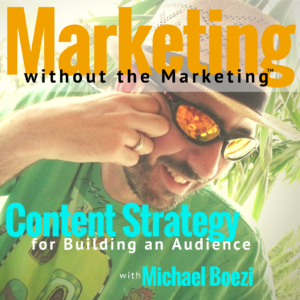 Small business owners are extremely busy, so one of the single biggest things you can do to impact your business is to become more efficient with your content strategy.
You may feel like you don't have the time to create new content for your customers and prospective customers. But what if the act of writing new content actually makes you more efficient?
You are probably creating content already every day. For instance, how many emails did you send yesterday? How many customers did you interact with? Not all of these interactions will result in usable content, but they can contribute to it. Now, if you have a system in place, you can make more than one use out of this content. That's a key part of content strategy.
How many times do you feel like you're sending the same email to customers, partners, or investors? Writing largely the same thing over and over again? This is a great opportunity to get more efficient, use the content your creating already anyway, and build out a set of cornerstone content that you can make use of again and again. The next time that question comes up, you have  your best articulation of the answer, a permanent statement accessible via one link. You just "bought back" a huge chunk of time.
Content is an investment in a reusable business asset. It makes you more efficient. How do you pick the right things to do, in the right sequence? That's where the strategy comes in. Content marketing is not going to work if you just start creating content. In order to make it efficient for you, you've got to go in with a plan built around clear goals. If you can see the outcomes, it makes it worth it to invest the time.
In this episode, I get into how to do just that—while keeping your eye on the most important thing: Satisfying your customers.