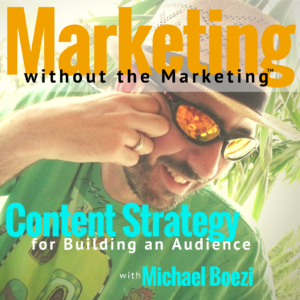 Effective content marketing derives its power a very simple principle: Provide value to your audience without expecting anything in return. This may seem counterintuitive, and it's where I see a lot of content marketing efforts falter.
After all, content marketing is marketing, at base. Marketing is selling. Selling is, by definition, a transaction. So how can I expect to do any selling without expecting a transaction?
Give it time. Just like in traditional selling, you can't just march in unannounced and ask for the sale. Consumers are smart, and they are desensitized to sales pitches. They will see right through you if you try to sell before you have a relationship.
Do the work and prove yourself first—provide genuine value with a genuine intent. Inspire, inform, or entertain—that part's up to you. But also, be reliable and give of yourself generously. It's good for you, and good for your business too.
Align your content strategy around one purpose—to provide some value to your intended audience, so that you can build trust, authority, and ultimately, the permission to ask for something in return. In this week's episode, I talk about how to trade a transactional mindset for a generous mindset, especially if you are just getting started with content marketing.
Show Notes:
In the show, I mentioned an article by Seth Godin about the six emotions available to you in your writing. Here it is: Millions of words and only six emotions.
---