Josh Summers
Founder, Summers School of Yin Yoga
Getting my content strategy in order has done amazing things for my business. Getting Michael involved, everything started to accelerate. A new website, a new podcast, a new email marketing strategy – all of it integrated and efficient. Michael's process is incredible – it goes beyond simple content strategy. My teaching itself is getting stronger and stronger as a result of learning from Michael. It's been the best investment I've ever made in my business.
NOTE: I built the entire website to support the Summers School of Yin Yoga, including the set of online courses that support the live intensive training that Josh offers. I also trained Josh to produce his wildly successful podcast, Everyday Sublime.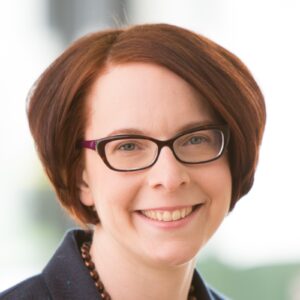 Dr. Devorah Heitner
Founder and Director, Raising Digital Natives
Michael is having a huge impact on my business. First, I'm starting to see my book take shape. His blog-to-book process is brilliant. I never thought I had the time to do both, even though I know how important it is to be building a readership before the book is done. Second, my blog posts are performing better than they ever did. I'm reaching more people and making more contacts with potential clients. Michael is actually making my book a part of my consulting business, and I can't recommend him enough if you are trying to do the same.
NOTE: I helped write and edit Dr. Heitner's book, Screenwise: Helping Kids Thrive and Survive in Their Digital World, which is getting noticed by some high profile people.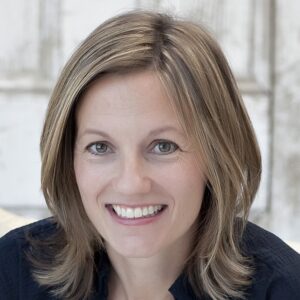 Dr. Doni Wilson
ND, CPM, CNS and author of The Stress Remedy
Michael can do anything, he has such a wide range of talents. He is a great writer and editor, and he has helped me make my writing better. I use my blog to connect with readers (and potential clients!) and it's now structured a lot more strategically, thanks to Michael. He is great at helping connect the pieces together, and has found a lot of opportunities for reusing existing content. But more than just writing, he also knows all the elements of content strategy, SEO, how to make social posts perform better, and the backend Web stuff, too!
NOTE: Due in part to my SEO efforts, this post has been viewed over 225,000 times since it published in Oct 2014.
Katy Tynan
Managing Director, Liteskip Consulting Group
Michael is an incredibly thoughtful and knowledgeable adviser for writers and experts who are trying to build their brand and expand their reach. He is a strategic thinker and a focused professional who helps drive towards results.
Nick Zeckets
CEO and Co-founder, QuadWrangle
There's convoluted strategic thinking and guidance and then there's the simplified brand of thought leadership that only true experts can convey. Michael Boezi's without a doubt the latter; bringing a real grace to content strategy in what is otherwise a sea of confusion. Get Michael; get smart.
Lisa March
Founder & Managing Partner, NobleStream
We found Michael at the right time. We were launching a new arm of our business, and Michael was instrumental in helping us bring our vision into clearer focus. We knew what we wanted to achieve, but articulating our mission really helped us to clarify our strategy. We came to understand how deeply a content strategy affects everything in our business, from our Web and social presence, to client proposals, to the work itself. All of it conveys a message about us, and it's nice to get it all coordinated and working together, under Michael's guidance. I can't recommend him highly enough—you will see your business in a different light!
Kristen Paulson-Nguyen
Poet and Professional Writer, kristenscarousel.com
I came to Michael as an award-winning writer. What was missing was next-level strategy. Michael has given me sound strategies and useful tools to apply to all aspects of my life as a writer, whether I'm looking for my next writing project, publishing my poetry on my blog, working on my book-length memoir in progress, or planning social media content. He has helped me build a web presence, and then taught me how to maintain it. I'm learning how to build an audience for my work. Thanks to Michael, potential clients can quickly see my work—and my personality too. I trust he'll steer me in the right direction, and cheer my successes too.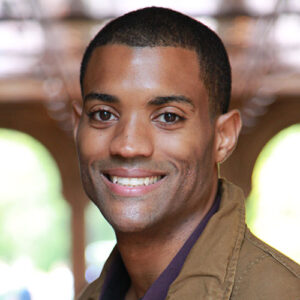 Maurice Wright
Co-founder & President, Book&Table, Inc.
After establishing the foundation of our brand identity, Michael helped us strategize how we wanted to craft our content so we could clearly communicate our story to our users in a powerful and compelling way. In my experience with Michael, his insight into a young company's content strategy is informative to the point of invaluable.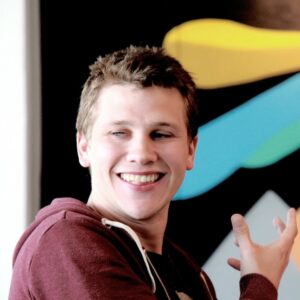 Thomas Ketchell
Chief Executive & Co-founder at Hstry
Michael is a talented and dedicated individual who I couldn't recommend highly enough. Whilst working alongside Michael for Hstry, I have witnessed first hand both the skills and determination that make him such an effective Content Strategist. He has a real ability to listen, share and explain to others what content actually means and why it is so important for your business. He also has a way to engage, empower and educate others. Michael would be a real asset to any organisation and has been a pleasure to work with.
***
Tweetstimonials
From Ginger Bisek:
I follow @mboezi for strategy and research on #contentmarketing and #socialmediamarketing – I always get valuable chunks of info. https://t.co/zBb8VEOock

— Ginger Bisek (@gingerdoe) April 10, 2017
From Shannon Mattern, on my podcast:
Great podcast @mboezi I've been binge-listening this week! — Shannon Mattern (@shannonlmattern) February 17, 2016
From Carrie Melissa Jones, on my piece, "Why I Write"
Why I Write: How sharing our gifts (instead of holding them in) honors those we love. -> http://t.co/3du5imNspm by @mboezi — Carrie Melissa Jones (@caremjo) January 6, 2015
@mboezi That is just beautiful. Thank you. And what a wonderful motivator. We do ourselves and those we love an honor every time we write. — Carrie Melissa Jones (@caremjo) January 6, 2015
From Katherine Krause
"A #contentstrategy is not just about content—it's about making connections." Loving this article from @mboezi http://t.co/Zy2alqoDqF — Katherine Krause (@StratMaven) October 20, 2014
From Trade Your Kids Clothes
@mboezi @lawlifelit @kayrom Your tweets inspire us at tradeyourkidsclothes ! — tradeyourkidsclothes (@tradeyourkidsc1) July 30, 2014
From Transworld Business
@mboezi Loved the 4 elements. Great post. Very original. — Transworld (@tworldbusiness) August 4, 2014
From Trendify in DC
@mboezi Great articles! — Trendify (@Meta_Startup) July 23, 2014
From Mike, Hosting Insider
@mboezi Great article Michael, thanks for sharing… — The Hosting Insider (@Hosting_Mike) July 22, 2014
From Blair Pettrey
@mboezi @snappstare @TinaTinde @TheBookPro @DIYauthor @content_insight @HibaNasser2 Thanks @Mboezi you are AMAZiNG! #contentmarketing — Blair Pettrey (@blairpettrey) July 11, 2014
–
@blairpettrey we concur @mboezi is awesome! — Content Insight (@content_insight) July 11, 2014
From Devorah Heitner:
Great Meeting w/ @mboezi in PVD today. This guy is brilliant. You want him as your secret content weapon. #strategy #authors #socialmedia — Devorah Heitner (@DevorahHeitner) June 17, 2014
From Tina Tinde
TY Michael @mboezi! Your credentials are amazing, excellent #website 4 #writing! Novel is a struggle – sits on back burner but not giving up — Gry Tina Tinde (@TinaTinde) July 9, 2014
From Chad Parker
Well Said by Michael Boezi! "Marketing Wake-Up Call" http://t.co/QamhrphbU9 #ContentMarketing #ContentStrategy #ThoughtLeadership — Chad Parker (@Chad_Parker_) July 15, 2014
—— From Connie Johnson Hambley
If you're #marketing #books and don't know Michael Boezi, you're making your job harder than it needs to be. @mboezi http://t.co/jBTfKNfBBW — ConnieJohnsonHambley (@ConnieHambley) December 12, 2014
From Margie Dana
.@mboezi you are welcome. You're someone I need to know. Love your site and content. — Margie Dana (@margiedana) December 9, 2014
From Heather Coleman Voss
Great post. | If you're not contributing real value to people, then you are just adding to the noise. http://t.co/fVb8u0E6CK by @mboezi — Heather Coleman Voss (@HeatherEColeman) December 9, 2014
From Jenn dePaula
@mboezi Great piece! — Jenn dePaula (@mixtusmedia) February 11, 2015
From Brian Snapp
here's some well-written tips on thinking about #contentstrategy for authors and bloggers from @mboezi http://t.co/WbsHMmwBMu — Brian Snapp (@snappstare) July 10, 2014
From Jen Vesp
@mboezi is a great person to follow for ideas on how to use Twitter, @MeliBurg. Amongst many other great things! — Jen Vesp (@JenVesp) April 25, 2014
@mboezi You're welcome, Michael! Your writing and music are great – how can I not support it??! 🙂 — Jen Vesp (@JenVesp) January 10, 2014
From Katy Tynan
Ever wondered how a book gets written? Follow along with the very smart @mboezi for an insider's look. http://t.co/m5Sr1zIb9j — Katy Tynan (@katytynan) April 8, 2014
From Stephen Frail
Good advice for any author from @mboezi http://t.co/woVTs9mnMB — Stephen Frail (@sfrail2001) March 25, 2014
From Kelly McDonald
Good advice from a wise voice: @mboezi Author as Marketer: Connecting Around Content http://t.co/R32hNIa6r9 — Kelly McDonald (@kmcdonald23) January 6, 2014
From Asher Bond
@mboezi You bet. I appreciate your advocacy of CC and your writing. Glad to share it. — (415) – Asher Bond (@AsherBond) January 3, 2014
From C.E. Wolff
@mboezi You bet! Your thought-provoking articles provide great direction for writers. — C.E. Wolff (@CEWolffWriter) November 7, 2013
From Content Insight
@mboezi Great article in a great series! — Content Insight (@content_insight) September 17, 2013
From Peter McCarthy
@mboezi You bet and thanks. Cool stuff. I really dug this one: http://t.co/jpKe0WEbed — Peter McCarthy (@petermccarthy) September 5, 2013