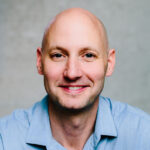 Josh Summers
Founder, Summers School of Yin Yoga
Getting my content strategy in order has done amazing things for my business. Getting Michael involved, everything started to accelerate. A new website, a new podcast, a new email marketing strategy – all of it integrated and efficient. Michael's process is incredible – it goes beyond simple content strategy. My teaching itself is getting stronger and stronger as a result of learning from Michael. It's been the best investment I've ever made in my business.
NOTE: I built the entire website to support the Summers School of Yin Yoga, including the set of online courses that support the live intensive training that Josh offers. I also trained Josh to produce his wildly successful podcast, Everyday Sublime, which recently hit the 1,000,000 download mark!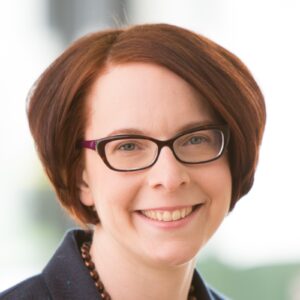 Dr. Devorah Heitner
Founder and Director, Raising Digital Natives
Michael had a huge impact on my business. His blog-to-book process is brilliant. I never thought I had the time to do both, even though I know how important it is to be building a readership before the book is done. Second, my blog posts are performing better than they ever did. I'm reaching more people and making more contacts with potential clients. Michael is actually making my book a part of my consulting business, and I can't recommend him enough if you are trying to do the same.
NOTE: I helped write and edit Dr. Heitner's book, Screenwise: Helping Kids Thrive and Survive in Their Digital World (affiliate link).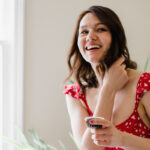 Ciarra Siller
Food Blogger, Peanut Butter Plus Chocolate
I initially found Michael with a quick Google search and he was the first (and only) person I reached out to for strategic help with my business – which just goes to show how great his SEO skills are! Because of Michael's help, I've been able to build my subscriber list, clean up my blog, and make it more SEO friendly. I wouldn't have been able to get through the last few months of writing my book if it wasn't for Michael's encouragement, guidance, and organizational skills. His work is invaluable to my business' success.
NOTE: I helped edit and prepare the manuscript for Ciarra's book, Vegan Chocolate Treats: 60 Indulgent Sweets to Satisfy Your Inner Chocoholic.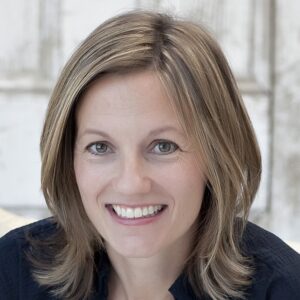 Dr. Doni Wilson
ND, CPM, CNS and author of The Stress Remedy
Michael can do anything, he has such a wide range of talents. He is a great writer and editor, and he has helped me make my writing better. I use my blog to connect with readers (and potential clients!) and it's now structured a lot more strategically, thanks to Michael. He is great at helping connect the pieces together, and has found a lot of opportunities for reusing existing content. But more than just writing, he also knows all the elements of content strategy, SEO, how to make social posts perform better, and the backend Web stuff, too!
NOTE: Due in part to my SEO efforts, this post has been viewed over 250,000 times.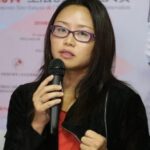 Jennifer Huang
Founder and CEO, hihilulu (Chinese language learning app)
I was introduced to Michael as a mentor for digital marketing at LearnLaunch, the ed tech accelerator. I was impressed by his "user pathway" approach within the first 5 minutes of meeting him. To me, this is at the core of digital marketing, and Michael's insight struck me right from the beginning. I knew immediately that he would be the one we'd turn to when we need a real expert for advice.

4 months later, we were honored to have him join us on a weekly basis as advisor and trainer for my team. I have been extremely satisfied with 3 points in particular: 1) First, he emphasizes that SEO should be integrated as early as possible – even into product design phase, as it is an integral part of the product-user journey. 2) Second, his trainings with our MarCom team are magic. After very short period, my team is trained up and have learned the fundamental and necessary skills of SEO. 3) Lastly, although he is a very senior advisor, he has a welcoming, comfortable manner. Our team really likes to work with him, and they always feel like they learn actual strategies they can apply.

Hiring Michael has been our best decision – and our best investment – in digital marketing.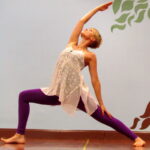 Dawn Stidd
Owner, Peaceful Warrior Yoga Center
I hired Michael at a transition point in my business, and he was invaluable in helping me during that time. We did a reset on my website(s), optimized the backend for SEO, and developed out my email marketing program to include some careful automation. A must for small business owners like myself. I feel much more poised in my online presence now – it was a real pleasure working with Michael and making a ton of progress in a short amount of time!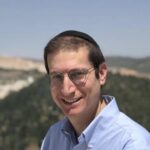 Ira Mosen
Author, First Among Nations: A Novel about Struggle and Perseverance in the Holy Land (affiliate link)
I am a first time author and Michael was recommended to me for digital and social media marketing of my book. Wow! He doesn't just do digital marketing… he does everything from Web design and podcast instruction to – creating short term and long term strategies. He is extremely available and promptly answers all of my emails. He is indispensable and one of a kind! Thank you Michael!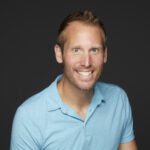 Kip Hottman
Director of Marketing and Traction, Curio Learning
Working with Michael has proved to be transformational for our business. His strategy for creating an integrated and streamlined process for SEO, email campaigns, & social media engagement is powerful, yet was easy to implement and make a part of our weekly practice. Thanks to Michael's training, we now have an active blog strategy that is doing good things for our business – both in drawing new traffic to the site and helping support our team's on-the-ground sales efforts. I highly recommend Michael and his approach – his training has made us more efficient in our marketing, which is really important to small teams like ours.
Katy Tynan
Managing Director, Liteskip Consulting Group
Michael is an incredibly thoughtful and knowledgeable adviser for writers and experts who are trying to build their brand and expand their reach. He is a strategic thinker and a focused professional who helps drive towards results.
Nick Zeckets
CEO and Co-founder, QuadWrangle
There's convoluted strategic thinking and guidance and then there's the simplified brand of thought leadership that only true experts can convey. Michael Boezi's without a doubt the latter; bringing a real grace to content strategy in what is otherwise a sea of confusion. Get Michael; get smart.
Lisa March
Founder & Managing Partner, NobleStream
We found Michael at the right time. We were launching a new arm of our business, and Michael was instrumental in helping us bring our vision into clearer focus. We knew what we wanted to achieve, but articulating our mission really helped us to clarify our strategy. We came to understand how deeply a content strategy affects everything in our business, from our Web and social presence, to client proposals, to the work itself. All of it conveys a message about us, and it's nice to get it all coordinated and working together, under Michael's guidance. I can't recommend him highly enough—you will see your business in a different light!
Kristen Paulson-Nguyen
Poet and Professional Writer, kristenscarousel.com
I came to Michael as an award-winning writer. What was missing was next-level strategy. Michael has given me sound strategies and useful tools to apply to all aspects of my life as a writer, whether I'm looking for my next writing project, publishing my poetry on my blog, working on my book-length memoir in progress, or planning social media content. He has helped me build a web presence, and then taught me how to maintain it. I'm learning how to build an audience for my work. Thanks to Michael, potential clients can quickly see my work—and my personality too. I trust he'll steer me in the right direction, and cheer my successes too.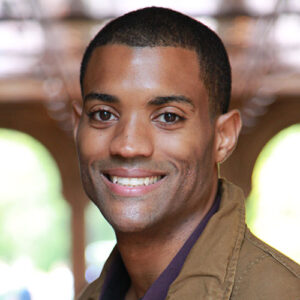 Maurice Wright
Co-founder & President, Book&Table, Inc.
After establishing the foundation of our brand identity, Michael helped us strategize how we wanted to craft our content so we could clearly communicate our story to our users in a powerful and compelling way. In my experience with Michael, his insight into a young company's content strategy is informative to the point of invaluable.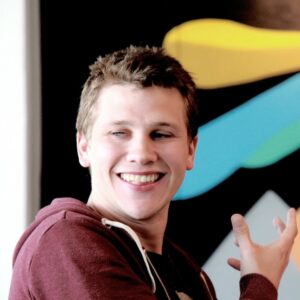 Thomas Ketchell
Chief Executive & Co-founder at Sutori
Michael is a talented and dedicated individual who I couldn't recommend highly enough. Whilst working alongside Michael for Sutori, I have witnessed first hand both the skills and determination that make him such an effective Content Strategist. He has a real ability to listen, share and explain to others what content actually means and why it is so important for your business. He also has a way to engage, empower and educate others. Michael would be a real asset to any organization and has been a pleasure to work with.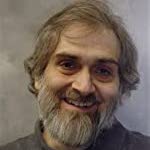 Eric Grayson
Film historian/preservationist at Dr. Film
Your podcast is incredibly helpful to me, and I'll bet it is to others too.

Why? Because you're ahead of the curve in marketing. Everyone (at least most everyone) is still looking at ME, ME, ME, and you're seeing the alternatives. Your ideas are most helpful in MAKING ME THINK about other ways to approach these problems. You're right; we're all in different situations. The reason that I listen is to hear the concepts you offer. The concepts are really helpful and the ideas about building an audience are key.
---
Testimonials from My Students
I teach a course at Emerson College called Fundamentals of Content Strategy. At the end of each term, I get anonymous student evaluations. Here is some of the feedback I've received from my students.
2021
I've never seen marketing be taught in such a useful, clear, and vulnerable way.
I think this is one of the most, if not the most, beneficial courses I took. It had a lot of hands-on work and real world industry knowledge that could span across aspects of writing, marketing, electronic publishing, website work, and other areas.
The hands-on aspect of running our own projects was a very effective technique. I feel I learned much more than I would have with textbook-only learning.
2020
The class felt very friendly and inclusive to me, with everyone listening and responding to each other's opinions and Michael giving us all equal weight. I think the discussion (and the requirement to respond to other students) helped a lot with that.
Michael was so kind and helpful during this class. He helped me work through my dry spell of creativity and productivity, and pushed me to see that my website was worth updating on a regular basis.
What was nice about this course was that we got to pick our own topics and challenge ourselves. I also felt challenged by the expectations of running a multifaceted content project for several months.
Michael takes all of our work seriously and engages with us all respectfully.
2019
Having to create and maintain an editorial calendar was a really good lesson for future jobs.
This was certainly well-organized for an online class. I was impressed with how thorough Professor Boezi was.
Supplemental readings and nuanced discussion was great – interrogating readings beyond the scope of the original author's essay/article, etc.
The hands-on aspects of trying out concepts with real world projects was really beneficial.
2018
Professor Boezi was so organized. The readings and lectures were perfect. The relaxed atmosphere made for a comfortable classroom that felt more like a workshop. I learned more than I could have imagined when I selected the course.
This course made it so easy to integrate concepts and skills learned in the classroom into our active blogging. Michael is the most respectful and inclusive teacher I have ever had at Emerson.
This course took into account the individual strengths and talents of each student. I didn't feel like I was just absorbing a textbook of information. Michael made it easy to apply each lesson to our own lives and businesses.
I have never been in a course that was so well organized. Very challenging course. I am better for having taken it.
2017
This class was one of the best I've taken at Emerson (definitely the best topics course), and Michael was fantastic at teaching us and utilizing outside sources to help us learn.
Michael showed a keen interest in his students and made me feel like he cared about me as a student and as a person.
I've gotten excellent feedback from pretty much every professor at Emerson, but this was literally the best. It was encouraging, pointing out places where we were being too hard on ourselves, but also didn't just tell us what we wanted to hear – if we weren't doing something well, that was pointed out honestly, but always followed by helpful suggestions.
Michael's experience definitely came through throughout the course and I very much appreciated that he has hands-on experience and content strategy and knows how to explain it to novices.
2016
Michael was fantastically motivated and energetic, clearly caring a great deal about us as people as well as students. Engagement was always respectful and passionate.
Working on the live project really was the best way to implement the tools and skills we were learning about. Having individual projects allowed us to be a larger part of a personal passion which made the creation more enjoyable.
Michael is incredibly encouraging, and provides very thorough feedback. Some of the best feedback I have received during my time at Emerson.
Very good overview of the fundamentals of content strategy, and offered plenty of opportunity to practice the skills we learned.
Testimonials from My Online Course
I created an online course offered here on this site called Content Marketing for Creatives. Working in partnership with music industry expert Dave Kusek, we teach creatives of all types how to build a business out of their creative work. Here is some of the feedback we've received so far.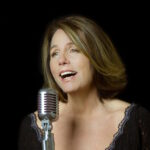 Jenn Bussanich Hudson
Vocal Artist and Jazz Singer
Michael and Dave are industry experts with an incredible wealth of knowledge and intel, who have created a masterfully structured resource for online creative business mentoring. Working through the CreateBiz modules (albeit slowly doing a bit every single day!) keeps me focused and moving forward. By following the program I am feeling so much more relaxed because I am getting what I need to get done in the right order – to meet the challenge of creating my own online music business to commercialize my art. I am incredibly grateful to Michael and Dave and I would never hesitate to recommend CreateBiz to anyone seeking to extend their music into an online business.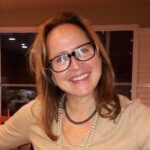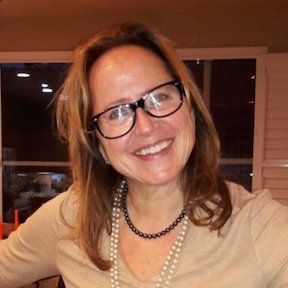 Ginger Bisek
Professional Writer
If you are a writer, musician, or other artist, CreateBiz will walk you through creating your online brand from A to Z. You'll learn how to connect with your customers, audience, or fans to make a difference. And possibly – a future thriving business!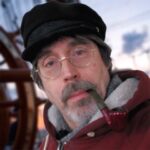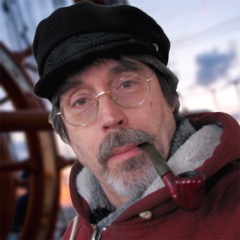 Robert Palomo
Songwriter & Folk Musician
This course is a recipe for honest hard work and lots of it. But it's a good recipe, by people who really understand the problems creatives face. Others often will give you ingredients but not process, or vice versa. CreateBiz is a true cookbook.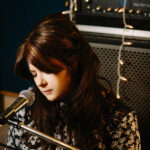 Julie Ludgate 
Musician
CreateBiz has given me a great deal to think about and take action on regarding building my brand. The course is clear and broken down into easy-to-manage segments, just like Michael's other online courses too.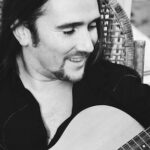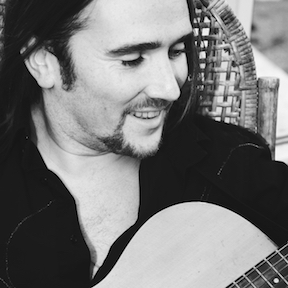 Bobby Lee
Writer and Sound Designer
CreateBiz helps a newbie understand the elements and actions required to forge a future in the biz online. It's obvious that Michael and Dave have a wealth of experience and they offer a very clear picture of what to do. Very happy to be part of the group!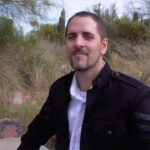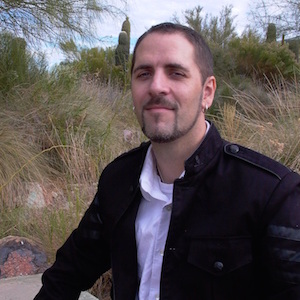 Paul E. Lee
Wellness Teacher & Sound Healer
CreateBiz is a comprehensive approach to marketing your creative work with a number of effective online approaches. It's a great course to help creatives of all kinds discover marketing techniques and tools to help them succeed.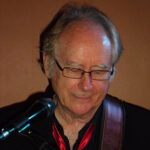 Dan Broussard
Visual Artist and Musician
CreateBiz is a comprehensive approach to career development led by two seasoned professionals.
---
I'd love for you to be on this list too!
Contact me if you'd like to work together – here's a little more about how I work with small business owners and writers in particular. Or submit your own testimonial or review of my work!