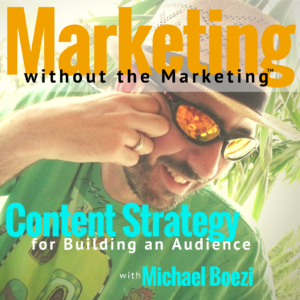 Every business uses content in some form or another. Think beyond the obvious things such as a blog or a press release. Your slogan or tag line? Content. Your Powerpoint pitch deck? Content. The last e-mail campaign that you sent out to your customers? Content.
When you boil it down, every single contact with a customer or potential customer uses content. For that reason, I would contend that every business needs a strategy for how to handle that content. How to make it effective and efficient, so that you're getting more out of it. After all, content is an asset to your business. You want to make sure that your investment in your content (in time or money) is worthwhile.
In running my own business over the past 18 months, there have been two types of folks who have gravitated towards to me:
Non-fiction authors. Today's authors are savvy. They know that the rules have changed, and that they need to function as entrepreneurs.
Small business owners. Today's entrepreneurs realize that their startup won't get off the ground without investing in building an audience.
These two profiles, to me, are very much the same. They are both running a business, calling the shots, and taking advantage of the Shift to Digital. They both understand that it all begins with a strong product, but that shouting about it after you're done won't work. You have to get people involved early, and the means by which you connect is content.
In the second episode of "Marketing Without the Marketing," I cover my two audiences and the only metric that matters when measuring the effectiveness of your content strategy.