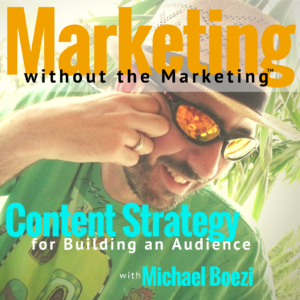 When you're building your online presence, you need to establish a firm foundation. I call these The Three Pillars of Online Branding: Web, blog, and social.
Here's an overview:
Website: A clear statement of purpose, and a way to get in touch. Your own domain, no "digital sharecropping."
Blog: The core of your content strategy. Your brand's voice, in narrative form. Frequent touches with your audience. All great stuff, but I get into how a blog can actually make you more efficient.
Social media: You customers are out there. It's time to talk with them—not at them. Get bi-directional and make your customers feel like they're involved. But give it time. Building a community does not happen overnight.
When you boil it down, business is about relationships. I can't think of a single business that doesn't benefit from real connections with real customers. Think of each of these tools—your website, your blog, and social media—as a way to build these relationships.