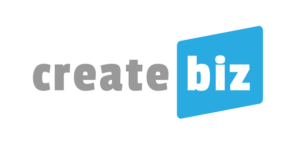 CreateBiz is a comprehensive online course to help writers, musicians, and other artists
build an audience using content marketing
.
If you are new to CreateBiz, take advantage of some free help:
Below is a complete list of the 42 course modules. Each one contains a video lesson – and throughout the course, there are dozens of worksheets, templates, and guided assignments to help you get focused and efficient in building your audience.
The first module, "Introducing CreateBiz," is open if you want a taste of what the course is like.
CreateBiz: Content Marketing for Creatives

Introductions: Your "10 to Know"

Your Creative Business: Setting Up Shop

Defining Your Customer Profile

Defining Your Content's Function

Establishing the Foundation of Your Brand

Website Basics: Setting Up Your Online Hub

Website Components: An Inventory

Blog Basics: Publishing Regular Content

Blog Components: An Inventory

Social Media Basics: Your Means to Connect

Email Basics: Owning the Relationship

Email Basics: Building Your List

Getting Your Content Strategy in Order

Email: What to Send, Subject Lines, and Segmentation

Email: Analytics and Automation

Introduction to Social Media – Your Relationship Toolset

Using Content to Activate Influencers

Wrap-Up: Putting It All Together

Blog Strategy for Writers

Email Strategy for Writers

Social Strategy for Writers

Efficient Workflows for Writers

Integrated Strategies for Writers

Blog Strategy for Musicians

Email Strategy for Musicians

Social Strategy for Musicians

Integrated Strategies for Musicians

Blog Strategy for Visual Artists

Email Strategy for Visual Artists

Social Strategy for Visual Artists

Integrated Strategies for Visual Artists