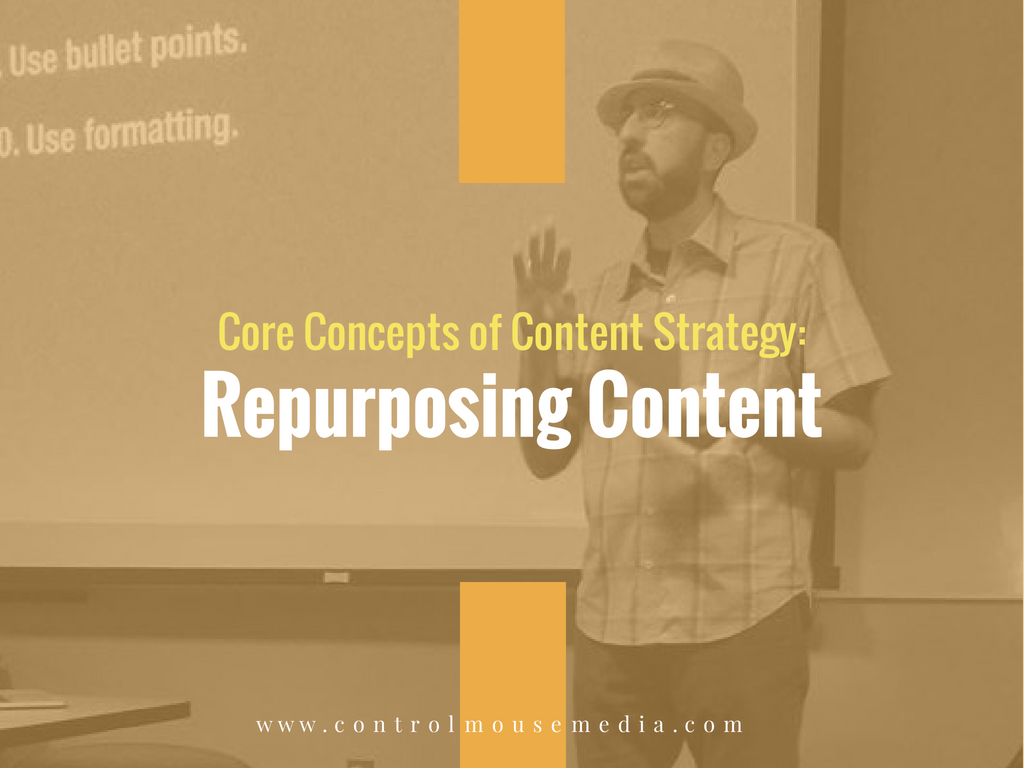 Repurposing content is one of the most important facets of any content strategy. It's one of the single biggest things you can do to impact your business.
With some careful planning up front, you can think a few steps ahead and save yourself time – while building a set of content as a valuable business asset. You can work towards a larger output too, such as a book or an online course.
Inside the course, you will find $20-off coupons for other online courses on this site.
Purchase now: $5.00 Or get free access to this course when you support me at the coffee or course level on Patreon.
NOTE: Log in here if you already have access to this course. 
Below you'll find a list of the 6 course modules. Each one contains an audio lesson – and throughout the course, there are links to other learning resources, plus worksheets, templates, and checklists that I use in my own content strategy.
The first module, "Repurposing Content: An Introduction," is open if you want a taste of what the course is like.
Repurposing Content: Core Concepts of Content Strategy

Repurposing Content: An Introduction

Are you making multiple uses of blog posts, press releases, and emails to customers? With a little planning up front, content strategy helps you think a few steps ahead and save yourself valuable time – while building a set of content as a business asset.

Repurposing Content by Format

Repurposing Content by Context

The Upstream Method of Repurposing Content

The Downstream Method of Repurposing Content

Creating an Online Course (Advanced)